FAQ's
Placing Service Call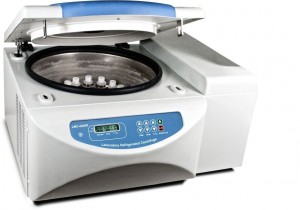 Need Help? Call us at 1-919-361-2197 or toll-free 1-800-222-4812
Contact us by email at info@spectrofuge.com or complete the Service Request Form.
Our competent and cordial office staff will take all the necessary information to process the service request.
Please be prepared to provide your name, equipment make and model, primary investigator's name, location, contact information, and a brief description of the problem.
In order to expedite the processing of your service request, please have a PO or credit card number available when you contact us.
Spectrofuge accepts VISA, MasterCard, and American Express for payment of service.
Service Areas
Our service area includes North Carolina, South Carolina, Virginia, Tennessee and the surrounding areas of the South Eastern United States. Contact us to find out more about service in your location.
Response Time
Once the service call is placed, the office personnel will notify the service manager and the other technicians of pending service requests.
Schedules, contract status, and urgency are considered by the technicians.
Normally, service requests in our local area are responded to in one to two working days.
Out of area calls are scheduled as soon as possible, based on technician availability and customer need.
Customer Billing
Upon completion of the service call, technicians will present a Field Service Report copy to the customer for their signature.
This report may be faxed or emailed to the customer if the technician is unable to locate the customer.
At that point, service reports are given to the Spectrofuge office personnel for invoicing.
The invoice is then mailed or emailed to the corresponding department's administrative office.
Rates
Spectrofuge has tiered service rates based on the type of equipment. On-site charges and hourly rates fall into these tiers. Verbal and written estimates can be provided upon request. Please contact Spectrofuge directly for more information on our rates.
Warranty
Spectrofuge offers the same warranty on parts as is offered by the manufacturer of the part.
This warranty on parts and labor can vary from 30 days to 90 days.
Spectrofuge stands behind its repairs and works with customers for a fair resolution of warranty issues.