Calibration and Validation
Spectrofuge offers calibration/validation services and certification traceable to NIST standards for regulated laboratories.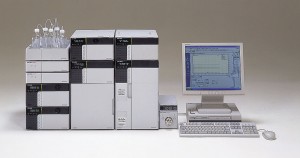 Our technicians follow written procedures and record data in compliance with regulatory protocols. Spectrofuge maintains files of your required scheduled services with technical data and the standards used should you ever need them. Qualification (IQ, OQ, PQ), preventive maintenance and repair services are also offered for most laboratory instruments.
Because of the broad scope of our capabilities, Spectrofuge can reduce the down-time of your equipment by completing necessary repairs while performing scheduled services. Our services can further minimize interruption in your lab with flexible scheduling and interval management. These programs eliminate past due occurrences and further reduce the time and attention required by laboratory personnel.
Spectrofuge is a "Customer First" company, dedicated to customer service and committed to accuracy. By providing complete laboratory services at competitive prices Spectrofuge offers a technical partnership with your lab that ensures compliance and promotes productivity.