Spectrofuge Corporation of NC, Inc., established in October 1975, is a small business in southern Durham that provides contract maintenance and repair service for approximately 1,400 analytical research instruments. This is in addition to providing maintenance and repair service for numerous such pieces of equipment or smaller laboratory instruments on a time/materials (reimbursable) basis. Spectrofuge provides calibration services, both regulated and non-regulated, on a contractual and reimbursable level. Spectrofuge can also provide turn-key relocation services for a variety of sensitive and critical laboratory equipment, providing the customer with the expertise of 43 years of servicing laboratory equipment and the expert care our technicians deliver during lab moves.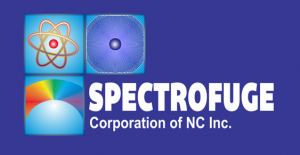 Spectrofuge Corporation currently provides maintenance contract and repair service at academic institutions in North Carolina, as well as bordering states, including Duke University, University of North Carolina, North Carolina State University, North Carolina Central University, East Carolina University, Appalachian State University, Campbell University, Wake Forest School of Medicine, Wake Forest University, University of Virginia, Medical University of South Carolina, Vanderbilt University, and the Howard Hughes Medical Institute located on the Duke University campus. Spectrofuge also provides contractual repair services at government agencies in the RTP area, including the Veterans Administration Medical Center, the US Department of Agriculture, the Environmental Protection Agency, and the National Institute of Environmental Health Sciences. Spectrofuge currently provides contractual preventive maintenance and repair service for government owned Packard/Perkin Elmer equipment at NIEHS-RTP. Other current NIEHS contracts include equipment maintenance and repair of 154 Beckman Coulter centrifuges, liquid handling systems, spectrophotometers, particle counters and liquid scintillation counters, and 65 Sorvall/Thermo Fisher centrifuges. Spectrofuge is providing preventive maintenance and repairs for 347 incubators and shakers at the NIEHS facility in the RTP under an interim/bridge agreement. Spectrofuge also provides maintenance contract and repair services to numerous private companies and laboratories in the Southeast, which include, Syngenta, BASF, BASF Agro, Ribometrix, Becton Dickinson, Grifols/Talecris Biotherapeutics, Agbiome, Integrated Laboratory Systems (ILS), StrideBio, Cancer Genetics Inc., and Cytonet.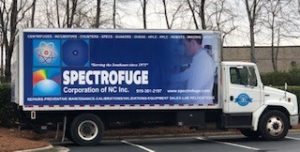 Spectrofuge Corporation of NC, Inc. provides reimbursable service in the RTP area and the Southeast in many public and private institutions on low speed and ultra centrifuges, spectrophotometers, nuclear counters/detectors, incubators, shakers and waterbaths, liquid chromatography, particle counters, liquid handling/robotics, thermocyclers, and many smaller pieces of laboratory equipment. Spectrofuge maintains an in-house electronic/mechanical repair service for much of the smaller equipment in order that researchers have local and timelier repair options. In addition to servicing many types of instrumentation, Spectrofuge Corporation services equipment from a wide variety of manufacturers. These include, but are not limited to, Beckman Coulter, Packard, Kendro/Sorvall, IEC, Nuaire, Queue, Heraeus, Forma, Thermo-Fisher, New Brunswick, Perkin Elmer, Applied Bio-Systems, Pharmacia-LKB, Waters, Shimadzu, Eppendorf-Brinkmann, Sheldon, Sanyo, Panasonic, Labconco, Lancer, and Milton-Roy.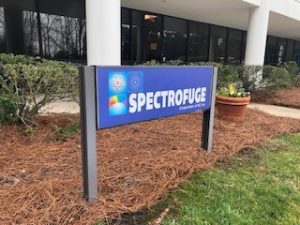 Spectrofuge Corporation has eight biomedical service technicians with over 200 combined years of service in the laboratory equipment environment. Our technicians have multiple years of experience and training in servicing all types of laboratory equipment, including low speed and ultra centrifuges, microcentrifuges, table-top centrifuges, nuclear counters, spectrophotometers, liquid chromatography, liquid handling/robotic systems, cell counters, incubators, ovens, and shakers. With a variety of backgrounds in lab equipment service, chemistry, biology, hospital equipment maintenance, liquid chromatography applications, and electronic and mechanical training, technicians are cross-trained on several equipment lines in order to maintain a high-quality level of service and minimum down time for all of our customers. Spectrofuge also holds a current Radioactive Materials License under the Radioactive Materials Branch of the N.C. Department of Environment and Natural Resources. With these backgrounds, specialized training and cross-training, Spectrofuge can address a variety of service needs. Users enjoy having the option of calling one company to provide repair coverage for several pieces of laboratory equipment from multiple manufacturers.
Spectrofuge has an experienced office staff of three long-time employees with over 50 years of service in office management of an independent service company. They are very experienced in understanding the nature of equipment repair needs and securing the necessary service response in a timely manner for all contract and reimbursable customers. Spectrofuge office personnel will professionally provide answers to the customers' questions, provide cost estimates, research equipment histories, and assist the technicians with a wide variety of support services in order that customers receive the highest quality of service possible.
As a third-party service company that has the advantage of cross-trained technicians, over 43 years of experience in the industry, and a vast history of servicing multiple types of laboratory equipment manufactured by a variety of OEMs, Spectrofuge is well-qualified to provide a sole source option for customers looking for service contracts on multiple pieces of laboratory equipment.